Our new art-inspired merch offers an artsy collection of gadgets you can use every day, from your desktops to your wardrobes. From now on, it is ready for your use and more importantly, for your love of art! Discover more about VA's Art Merch project
BAGS
On the way to work or enjoying a peaceful riverside amble? These functional, artistically inspired tote bags from VA are portable pieces of artwork that can bring you extra interest and energy in all social occasions. .
MUGS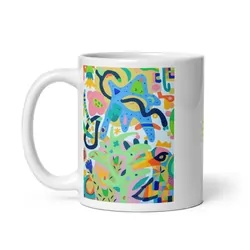 Whether it be a chilly morning at the station or a very early morning at your workplace, there is undoubtedly nothing else like a warm mug of coffee or tea. Explore our collection of witty and aesthetic beverage mugs and dont forget that Christmas is around the corner! Enjoy a cup of hot chocolate with your loved ones in these unique, personalized mugs.
NOTEBOOKS
Are you a connoisseur of unique notebooks? Or are you simply just looking for a little aesthetic something for your desk? These are the notebooks for you. The witty, expressionistic covers from our artists can mirror the taste of your artistic style. Aesthetic and functional, the VA notebooks encourage all kinds of creative endeavors: scribble, take notes, keep a journal, it's all up to you what YOU want to create on these dotted pages. Don't be bound be lines, only by your creativity!
LAPTOP CASES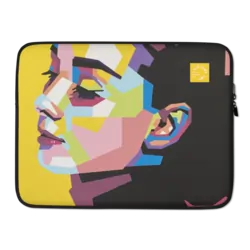 Do you want to add some extra fun to your desktop? Protect and style your laptop with VA's artsy laptop cases. The trendy designs by our artists spark color and energy in your most routine as well as social activities from an ordinary workday to a relaxing Zoom call with friends on your laptop.
PHONE CASES
How long do you spend with your phone? Chatting with friends, receiving news, taking classes, watching videos, so many activities now can be done with phones. Phone is not only a technical gadget, but an important part of life. This is why personalizing your phone perfectly mirrors your artistic taste. Trendy designs from VA artists offer a gorgeous protection to your phone. And now you are a few clicks away to your fantastic phone cases.
UNI-SEX HOODIES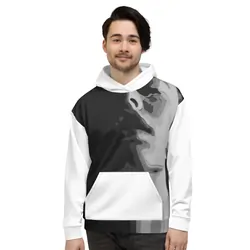 Join our effort of promoting a decarb lifestyle. 100% organic cotton and certified recycled fabric ensure that you are not only mindful of the environment but make for a more comfortable and breathable fit. Our collection of sweatshirts features original works from our artists, bringing a more artsy and vibrant feel to your wardrobe.
We at Victory Art aim to bring the best quality art and products to our customers, We are confidents that you will be more then satisified with our range of products. Read on further to understand how Victory art ensures quality products and how you can help support Central and East European artists by joining VA's Art Merch project
Artistic Support

VA aims at discover and support talents from Central and East European regions. In light of our endeavours to give light and fair representation to our artists whose talents were underestimated in the art market, every product featuring their works is to encourage their artistic practices. Join us on making the art world a more equal and diverse place by buying the VA Art Merch.

High-quality & Originality

You are not only going to enjoy the opportunity to see your favorite artworks but also love the highly authentic and vivid print of our merch products. The products have undergone durability and wear tests to ensure that they can accompany you for a long time.
Trustworthy

The fabrics and materials used in the production of these products come from suppliers and brands that ethically abide by labour, safety, and environmental standards.

Sustainable

VA aims to promote sustainable art works. In line with our mission, our on-demand eco-friendly merch products leads to less fabric waste as compared to traditional manufacturing. Together, let's create a more sustainable planet.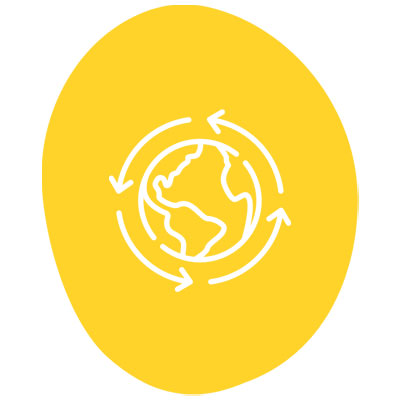 Community
Art is a warm community made up of your love and creativity. In this new launch, by offering artsy tech accessories, we wish to spark creativity and mindfulness within our great art lovers.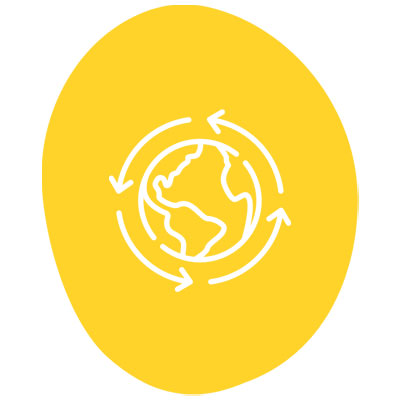 Involved
Supporting local communities from East European Countries by bringing to light and supporting talents that should be appreciated at an international level.
We are supporting local economics by creating all our products in Eastern Europe.